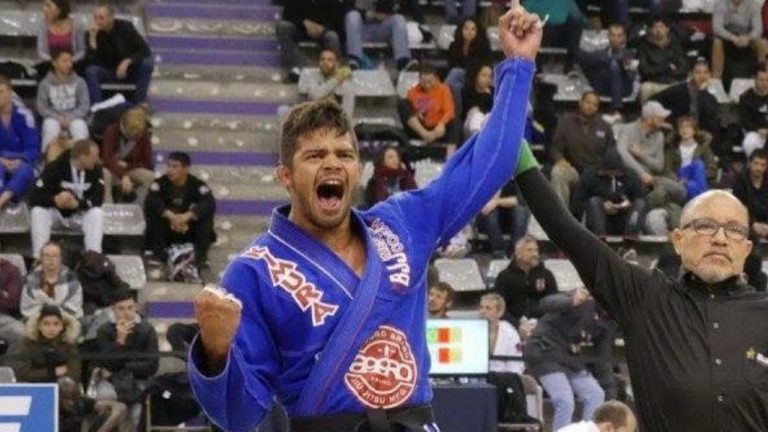 The phenom Horlando Monteiro jumps into the mix in the stacked medium heavy black belt division and proves he is for real! Horlando ventured out to Paris France, to compete in his very first black belt tournament at the IBJJF Paris Open.  After three tough matches, his perseverance and confidence in his ability shined. Horlando didn't just test the waters, he went out and made a splash in the black belt division, coming out victorious in all three matches. He finished his opponent in the finals via arm bar from the fifty fifty guard, after  escaping some dangerous positions from his adversary.
Horlando now his his eyes set on preparing for the IBJJF Berlin Open in Germany, followed by the prestigious European Championships in Lisbon Portugal in January. Kimura/GD Jiu Jitsu academy are very confident in this young mans future, and what he can accomplish as he continues to gain more experience.
We want to extend him a huge congratulations on his victory, and we look forward to his return. Stay tuned for a monster year from the GDJJ competition team!