Have you ever felt frustrated after a match because you knew that you could have done so much better than what you've showed, but your nerves got the best of you? You kept telling yourself after the match:
"That was NOT the real me on the mat! I'm so better than that!"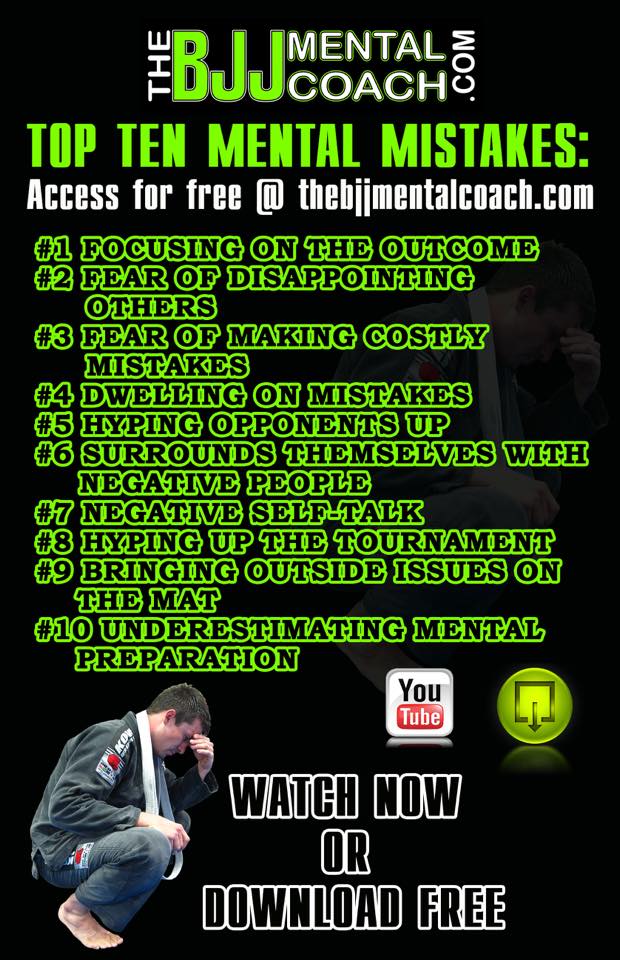 Even though you trained extremely hard for it, you were ready technically, strategically and physically, but you were not 100% mentally prepared, and you were not able to transfer all your hard work from the academy to the competition mats.
What exactly was holding you back? Fear of failure? Fear of disappointing others? Fear of making costly mistakes? Regardless of the reason, your job is to find the source of the problem and deal with it!
The reason why I'm so passionate about this topic is because I've been there before. Struggling to perform to the best of my abilities like some many athletes all over the World.
I've never had a chance to compete as a white belt, I lost my first five matches in a row, I only won ONE tournament as a blue belt (small competition with two matches), and after a lot of hard work, sacrifice and perseverance, plus being surrounded by the right environment, I finally after two and half years of the rough competition start, I was able to win my first world title in 1997 under the most respected federation in the world, the IBJJF (International Brazilian Jiu-jitsu Federation) as a purple belt.
I'm not trying to impress you with my accomplishment, but to impress upon you that there is light in the end of the tunnel! If you combine your hard work, sacrifice, perseverance plus being in the right environment for you with a positive and rational mindset, you can achieve the success you desire as well.
The list of the "Top 10 Mental Mistakes BJJ competitors make and how to avoid them" was created based the top Mental Mistakes that I personally made and was able to overcome, and hopefully it can give you some clarity and inspiration to discover what might be holding YOU back from performing to the best of your abilities and reaching your full potential. You can download the audio for FREE at
https://www.thebjjmentalcoach.com/product/top-ten-mental-mistakes-audio/