By Danny OD
Fight 2 Win Promotions, a Colorado based grappling organization, has been putting on professional super fight events across the U.S. since late 2015. The events gained huge traction in 2016 and are continuing to pick up steam during the first part of 2017. Fight 2 Win Pro 25 was held at West World of Scottsdale on Saturday February 4th. The show featured some of Arizona's most talented gi and no-gi grapplers, including 12 GD Jiu Jitsu representatives. Seth Wheeler, Nick Nelson, Tyson Antillion, Kevin LePert, Rob Johnson, Aaron Wilson, Josh Rodriguez, Thomas Keenan, Daniel Hampton, Roger Mejia, Steve Judson, and Ryan Heilman all put their skills to the test under the bright lights.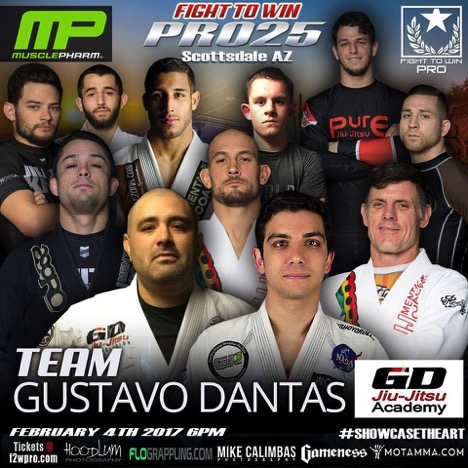 While all the GD athletes deserve huge props for their commitment and preparation, there were a few standouts who were able to come away with submission victories. Purple belt Tyson Antillion was the first GD competitor to make his opponent tap. Tyson worked to pass the guard early and eventually found his way into a knee bar less than a minute into the match. Thomas Keenan also put on a show in his brown belt gi match. Thomas showed a vast array of attacks throughout the match, utilizing takedowns, sweeps and guard passes. He eventually wore his opponent down and finished him with an Estima foot lock.
The highly anticipated black belt matches also did not disappoint. Daniel Hampton competed in a fast paced 190 lb no gi match. After a series of scrambles, Daniel was able to latch onto his opponent's leg and finish him with a toe hold. The final GD competitor to score a submission was black belt and GD Jiu Jitsu Prescott head instructor Steve Judson. Steve worked from his guard and caught his opponent in an arm bar early into the contest.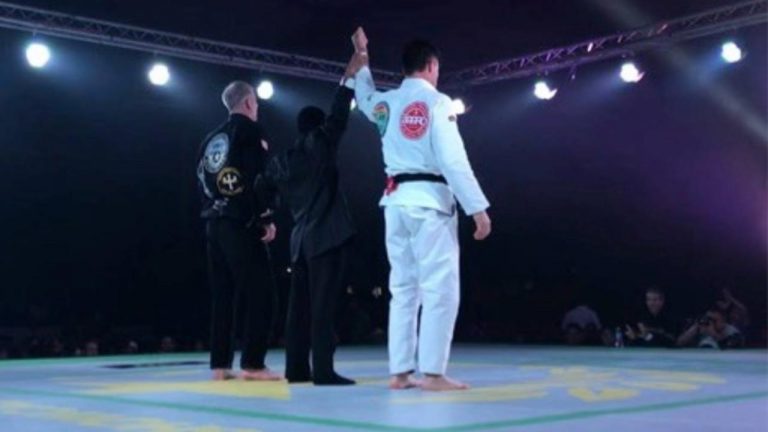 While this was only the promotions second time coming to Arizona, competitors are already looking forward to their return. The inclusion of tons of local talent across various belt levels and the submission only format have propelled Fight 2 Win to one of the top super fight promotions around.
Congratulations to all GD Jiu Jitsu competitors who helped make the event something special.